With many streaming sites available on the internet, it can become tough to decide watch movie on them. In case, you are a fan of horror movies and wishing to spend you weekend watching them, here is a list of Best Horror Movies on Netflix. Netflix is the best place to watch movies for those who remain in the fantasy world where they find ghosts vampires and zombies around them.
So for all the horror movie craving souls, here is a list of some of the Netflix movies that are also the best movies on Netflix.
Best Horror Movies on Netflix : Must Watch
Watching these movies will make you dither with fear and anxiety. So, are you ready for the chills? Here is the list of Best Horror Movies on Netflix.
It is a film by Brain De Palma. You will have fun to watch the movie which has a great climax. The Furry movie has a feel of 70s moments.
The plot of the movie moves around Kirk Douglas in search of his kidnapped son Andrew Stevens who is playing a role of psychic. The movie gets scary when we get to see giant eyes and unusual violence.
Movie trailer :
[arve url="https://www.youtube.com/watch?v=7Q1wI23U3W0″ /]
It is a Canadian movie and one of the best horror movies on Netflix. Pontypool is a low budget but wisely made. The movie basically revolves around zombies. You will get to see how the employees of a radio station save people of a small town Ontario from zombies.
Movie Trailer :
[arve url="https://www.youtube.com/watch?v=wId1z7Sy4F4″ /]
This movie is a debut for director Corin Hardy in which he has shown a story of a young married couple who moved to a beautiful home in Ireland to be stalked by the horrifying creatures from the forest.
The couple throughout the movie is shown struggling for a life of peace. There isn't a single moment in the movie where the viewer can relax. The last half an hour of the movie has the scariest elements.

Link :
[arve url="https://www.youtube.com/watch?v=dpZq8o3mgh0″ /]
Netflix movies have some of the best father and daughter movies. That also includes horror movies such as Train to Busan. The movie is a 2016 South Korean Zombie movie directed by Sang-Ho Yeon.
In the movie see zombies attacking a train with passengers. Train to Busan is a non-stop horror thriller with family drama. The train has been boarded by many passengers including a business man and his estranged daughter.
But the family drama is overshadowed by the zombie attack that at a time seems like never ending.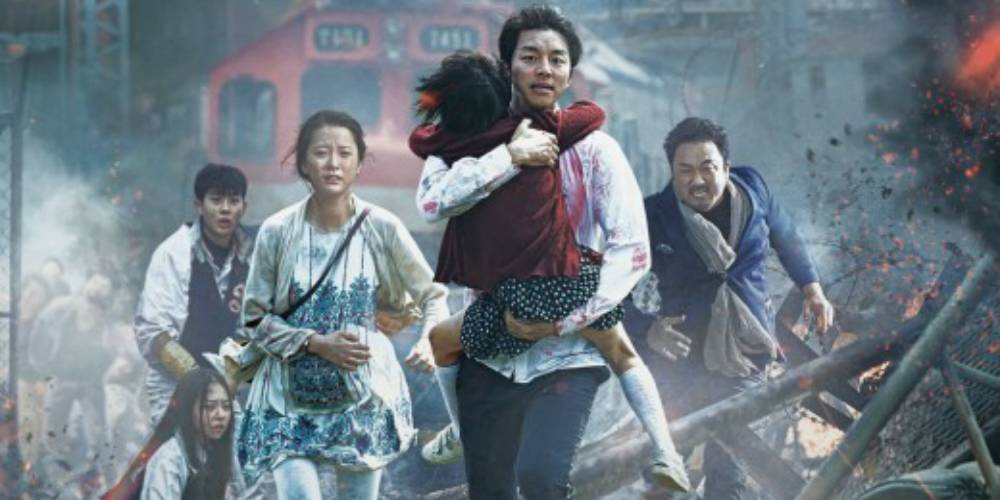 Looking for some best movies on Netflix? Nick Murphy's directorial The Awakening is an American supernatural horror movie. The movie casting consists of Rebecca Hall, Dominik West, Imelda Staunton and Hempstead Wright.
Rebecca Hall is playing Florence Cathcart in this movie. She exposes hoaxes and is called by a boarding school for boys which claims to have been haunted by a ghost. Cathcart goes there to investigate and discovers some twist and turns there that are worth experiencing in a horror movie.
The Hellraiser film is directed and written by Clive Barker. The story of Hellraiser revolves around Larry Cotton and his second wife Julia who cheats on him with his brother Frank. Julia's great obsession for Frank is shown even after his death. Her obsession gets air when Frank himself is resurrected.
Frank needs to have fresh blood to return to his full health and Julia helps him to get the blood of men to get Frank back to her life. The sound effects of this movie are too good that you cannot take your eyes off otherwise it will tear your soul apart.
The film Invitation is directed by Karyn Kusama casting Logan Marshall-Green, Tammy Blanchard, and John Carroll Lynch. The story revolves around a dinner party of reunited friends and ex-lovers.
What has happened in the party and how it turns into a nightmare is damn worth watching. It includes all the space which must be there in any of the horror movies.
Watch Trailer :
[arve url="https://www.youtube.com/watch?v=0-mp77SZ_0M" /]
The Starry Eyes is a perfect movie for the bloodlust lovers. The movie has horror elements that will make you squeeze your body with disgust and fear.
The story of the movie revolves around a girl Alex Essoe who hides its lust for recognition under the image of the girl-next-door. But everything is disclosed later in the movie when bloodlust takes over and we see lots of bloody moments throughout the movie.
Watch Trailer :
[arve url="https://youtu.be/2JbO0eIc3jM" /]
Do you like to watch giants in horror movies? If yes, the movie Trollhunter is likely to soothe your horror desire. The movie has a giant eating trolls. The giant is discovered by a group of university students while making a documentary on a bear poacher.
The movie has suspense elements which keep the viewers on their toes throughout the film. An alien world is uncovered in the movie which is tarrying and horrifying at the same time.
Watch Trailer :
[arve url="https://youtu.be/TLEo7H9tqSM" /]
The Honeymoon is again of the best horror movies on Netflix. Don't be fooled by the name of the movie. Although honeymoon is the golden time of any married couple, the movie Honeymoon is completely different. The movie Honeymoon is a low-budget horror film about a couple.
In the movie, the wife suddenly starts behaving strangely with her husband. The movie explores the darkest fear of any newly married couple. Beware of the person you sleep with, is the theme of the movie.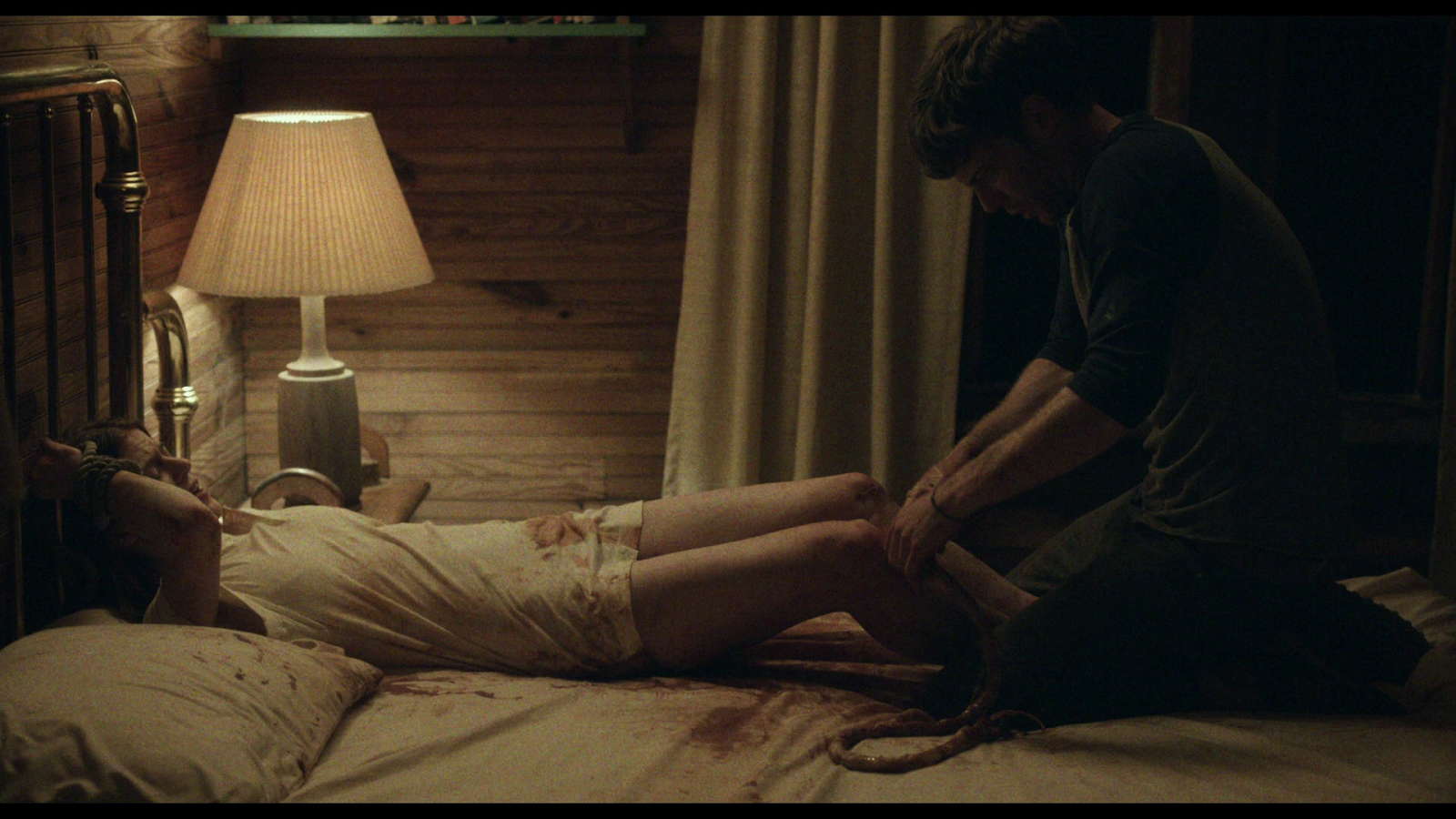 Watch Trailer :
[arve url="https://youtu.be/OrSh2CHmEW4″ /]
So these are some of the best horror movies on Netflix. Watching them will make you shake with fear, anxiety and a feeling of killing silence that will never leave you. Netflix movies do make sure that you have some close to you for a company.
If you are really a horror flick lover do try watching all these movies back-to-back. Movies are no doubt a great way of staying occupied on weekends.
Read Also :