Rainmeter Skin is the customizable skins which one can use on their desktop. These skins can be installed and run on any PC and very little hard resources are used on it. There are many best rainmeter skins available for the windows.
Rainmeter is the software which is open source and that completely changes the way the desktop looks like. Rainmeter skins are fully customizable skins which can be done on Windows 7, 8 or 10.  These skins are very fast in nature and can be created in their own way in their own language, thus can be easily learned.
List of 15 best rainmeter skins
There are available top 15 best rainmeter skins for Windows for PC which are as mentioned below:-
It is one of the popular and best rainmeter skins which we can use for our desktop. The working depends on the quality of wallpapers person is using. This skin includes shortcuts of system libraries, a dock which is fully customizable, network strength and Date &Time header and power status. It has customized dock where you can add folders and software that can be used easily.
It is one of best rainmeter skins which is mostly downloaded on Windows PC. This rainmeter skin provides information regarding photos slideshow, usage of RAM and CPU, RSS feeds, information about the weather, notes, and many more options are customized in this skin. It also gives you taskbar skins which you can resize according to their contents.

ABP is also one of the popular members of the list of best rainmeter skins which has subtle modules and drops. It gives you nice experience with rectangular appearance. You can view different types of information like time, weather, news reminders, pictures, news and many more.  It is fully customized skin which gives your PC a classy and old look like old newspapers.
As its name suggests it is very simple and sleek in nature. It is among the best rainmeter skins which will support any kind of wallpapers. Simple media provides you multiple options like recycle bin meter, weather and date/time. It has beautiful skin which has designs and fonts that look pretty on every type of desktop.
It is the also one of the best rainmeter skins for the game lovers who love to enjoy their gaming consoles with proper visual effects. In the Battlefield skin, there is present a custom sidebar where you can feed your desired apps like widgets, updates about weather, calendar, shortcut keys etc.
It is one of the best rainmeter skins for those people who do not like to have messy stuff on their desktop. It will display information like weather forecasts, CPU and RAM usage. In LIM! T skin, they are scalable in nature.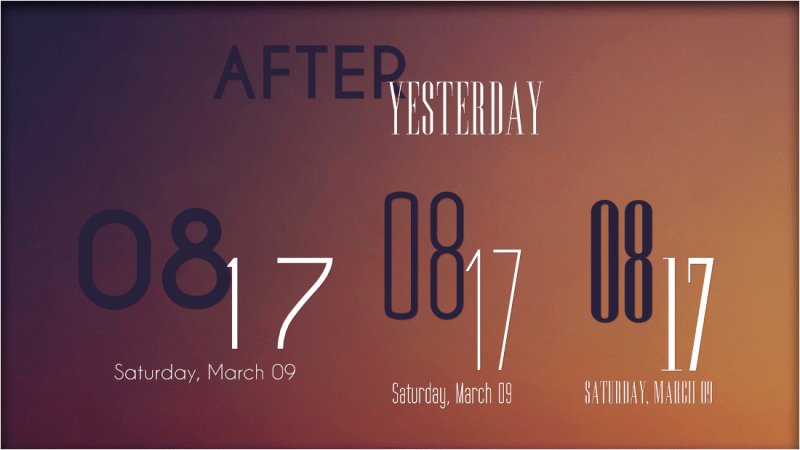 This rainmeter skin is best for those who love gaming as in space It has an awesome and glow display which provides date and time information, climatic conditions, etc. it will give you feel that you are going to space's world. It loads faster than other skins.
 #8. ALIENS: best rainmeter skins
This is among some amazing and best rainmeter skins which you can pair with appropriate wallpaper. You can take proper advantage of the skins because it will show you information like download speed, time and date update, shortcuts about partition disks, power status, etc. You can also adjust measurements of skins in H, W, X, Y
It is among the best rainmeter skins which are very clean and neat in nature. It is customizable skin having good gaming powers. Eker Lina shows you information like system and folder shortcuts, weather forecasts, RSS feeds, media players, Google search, etc, upload and download options.
You can make your desktop from fuzzy one to simple one by this rainmeter skin. It has a small size of 27.5 KB which gives simple look to the skin. It will give you information about drivers, weather, temperature forecast, etc.
It is the simple and an important name in the list of best rainmeter skins which is used for skins. Unity will gather information about folder shortcuts, media players, atmospheric conditions, submodules, etc.
It is the rainmeter skin which has multiple modules, highly customizable which you can reposition. You can change your module positions in this skin according to their suitability. It will also provide you information like RSS feeds, time and date info, shortcuts folder, etc.
This is again one of the best rainmeter skins which have hard disk pane, media playback controls, statistics about the network. It has been developed by BioWare company. It will give you feel of part of the game.
This rainmeter skin allows you to manage a large amount of data on the desktop. You can avail them in dark and light versions which attract many people. Various types of data can be found on the skin like info about time and date, folder, and system shortcuts, RSS feeds, etc.
It is one of the best rainmeter skins for people who love to see clarity and graceful information. Now it comes with AIMP more play and Spotify player. It will provide you basic information like open/shut options, time and date folders, media info, and system shortcuts.
Conclusion:
From the above information, we learned that these are the available 15 best rainmeter skins for windows which you can use for your PC's.  There are also many skins which will provide you information about time and date, RSS feeds, folder shortcuts. You can choose wisely skins which will give your Windows a new look.
Rainmeter skins are used for windows which will give your PC's decent and nice look. So choose wisely among above 15 best rainmeter skins. They will give you good gaming experiences as well as wallpapers. You can customize them according to your choice.
You may also like: